TCE DMV Career & Biz ShowUp

Multiple Dates
Event Details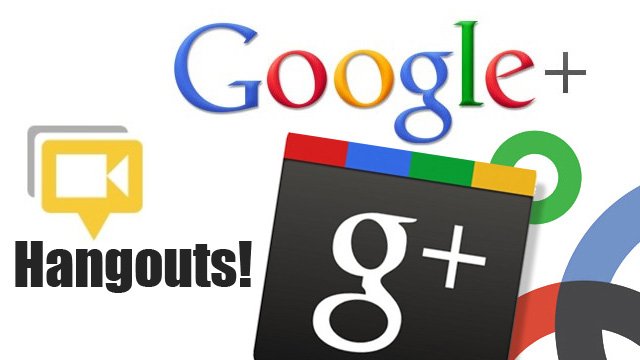 ATTENTION Career & Biz Professionals who LIVE, WORK & PLAY in NorVA, DC or MD (HECK the ENTIRE Capital Region)  TCE DMV  Bridges the Cyber and Traditional Career & Biz connection and REALationship gap!  RSVP right here for your Hangout invitation for our  (Virtual ONLY events) on Google+, (Circle Us on G+)!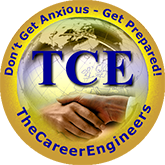 WHAT IS TCE ALL ABOUT:  
TCE Career & Biz Showups (ONLINE and OFFLINE) are a great place for YOU to network with a purpose, make critical career & business conversations, primary connections and authentic networking.
No worries, "original and bona-fide TCE events do NOT produce that awkward "am I being hustled...or not fitting in here" feeling that most networking events produce. 
TCE Career & Biz Pitch Opportunity: 
o Bring your career or business brand "A Game"
o Pitch Opportunity 40 - 60 second TCE performance based   
o TCE Pitch Spot Online & OFFLINE  (You COULD be invited on Virtual Set via Google+ when we are virtually streaming only!) 
For our TCE "offline events" Bring your resumes, business cards, firm handshake and 40 - 60 second performance based introductions. TCE SHOWUP'S are GREAT for Career Changers, Career Seekers, LLC's, SOHO, 501C3's, Small&Virtual Biz Owners, Recruiters & Employers.

BECOME a TCE  Premium Member 
 TCE DMV Career & Biz ShowUp
(Unpluged TCE ShowUps Held @ Marriott Greenbelt)
M Blue Lounge (Inside the Greenbelt Marriott) is the venue site for our "after-hour" TCE Career & Biz ShowUps.
MEET YOUR TCE DMV HOSTS
---
 TCE BANNERS THAT CHANGE YOUR MONDAY MORNINGS!
---
---

 Why Should YOU attend the TCE DC/MD ?   
---
"TCE Network Membership allows career and entrepreneurial visionaries an opportunity to gain access to an incredible amount of knowledge and contacts -- two vital tools of success. I am honored to be affiliated with this organization and the professionals known to be associated with it. The Career Engineer is expanding throughout the nation, and soon the world. My company and network will be touching down with them and building viable REALationships at every stop. "  Odessa Hopkins, President & CEO, Another Approach Enterprises Founder, CEO Business Cafe' , http://www.ceobusinesscafe.com/home.html
---
*The TCE Network is a "No Hustle Zone"
---
Which means we don't support:  scam artist, secret selling(or net-recruiting promoted as networking), unethical business practices, lousy business dealings, high pressure sales pitches,  hidden business fees, network organizations that hustle versus help, folks who waste our time, ...you get the idea!   It's NOT welcomed here, don't do it, don't try it....we are NOT the right network for you!
Organizer
TCE Career & Business Network Events
TCE Network brings the local to global workforce, "Real People", together for networking, business connections, personal empowerment and social enrichment.  
o Deep Dish Connections
o Intense Access/Opportunity
o $$$ Member Discounts
o Trust/Respect
There are (2) Ways to join:  Complimentary (FREE) or Exclusive (PREMIUM) Memberships* (*Virtual Membership start at $40 per year)
TCE Network has produced:
o  Virtual and Traditional Brand Building Opportunities
o  A vetted Community of Trust & Respect
o  Over 300 21st Century TCE Power REALNetworking events
o  Held First TCE Malaysia Mingle in December 2011 (TCE is Global)
o  1000+ "targeted" professionals made CRITICAL Connections.
o  Defined "REALationship" = More Quality, Less Quantity, No Hustle
This unique TCE vetted environment creates a  "non-hustle", authentic, genuine and safe space where critical conversations can occur with the high-pressure, spam induced reaction and awkwardness experienced at "other" networking events.  TCE Network offers: Career Track, Business Track, Virtual and Corporate memberships.  

Tuesday, March 6, 2012 - 12:42 PM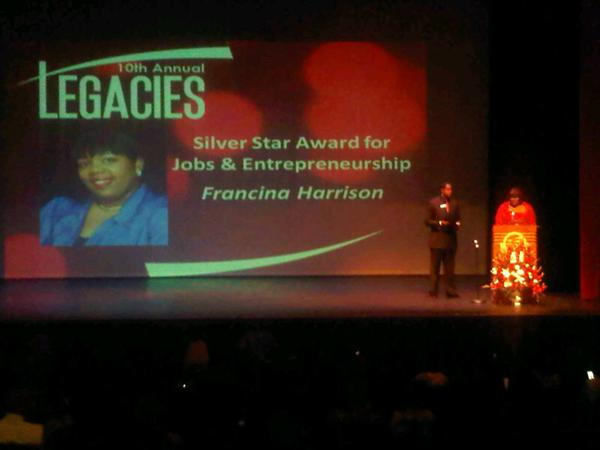 In February 2012,  The Career Engineer (TCE) was awarded Silver Star Legacie Award " Jobs & Entreprenuership" from Urban League of Hampton Roads Young Professionals.  "I remained both honored and humbled by this award and to be in the company with amazing thought leaders and nation builders who stood with me", Francina R. Harrison The Career Engineer.  Each awardee received a letter by Senator Mark Warner sharing congratulations on a job well done!